YVP series frequency-changing speed-regulating three-phase asynchronous motors use the frequency converter as power, it adjust the rotational speed by changing frequency of the power, so can save energy and control automatic.
YVP series electrical machinery has high efficiency, large speed adjusting scale, high precision, stable running and convenient operation and maintaining. The installing size is suit to the IEC standard, the guarding grade of outer casing is Ip44, the quota is the continual quota that's base on the continual running system(SI). It also can run under the working system of S3,S4,S5. The basic structure and installing style is B3,B5,B35. The rated voltage of YVP series electrical machinery is 380V, the rated frequency is 50Hz, can adjust the speed continually in the scale of 5 to 100 Hz, the constant rotating distance running is under 5 to 50Hz, the constant power is under 50 to 100Hz. The electrical machinery uses grade F insulation.
YVP series electrical machinery applies to drive all kinds of machinery equipments for steel rolling, crane, transporting, machinery, printing and dyeing, papermaking, chemical industry, textile, pharmacy etc. that requires the continual and frequent positive and negative rotation. It can form a whole set with all kinds of frequency conversion power in domestic and abroad.
Yvp SERIES MOTORS TECHNICAL SPECIFICATIONS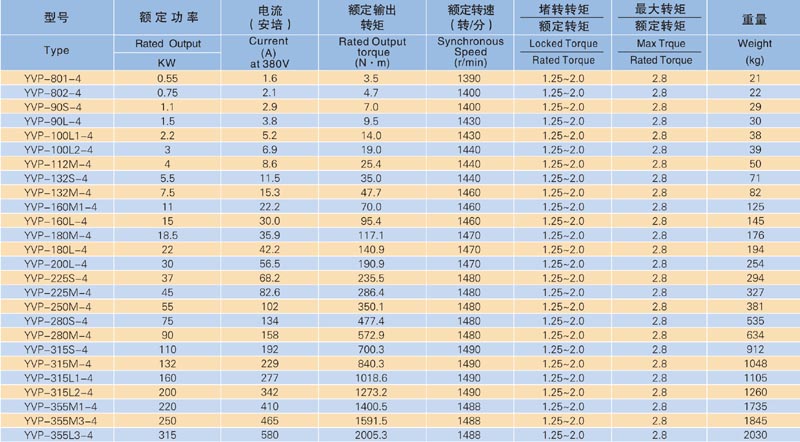 YVP SERIES FREQUENCY-CHANGING SPEED-REGULATING THREE-PHASE
ASYNCHRONOUS MOTORS TECHNICAL SPECIFICATIONS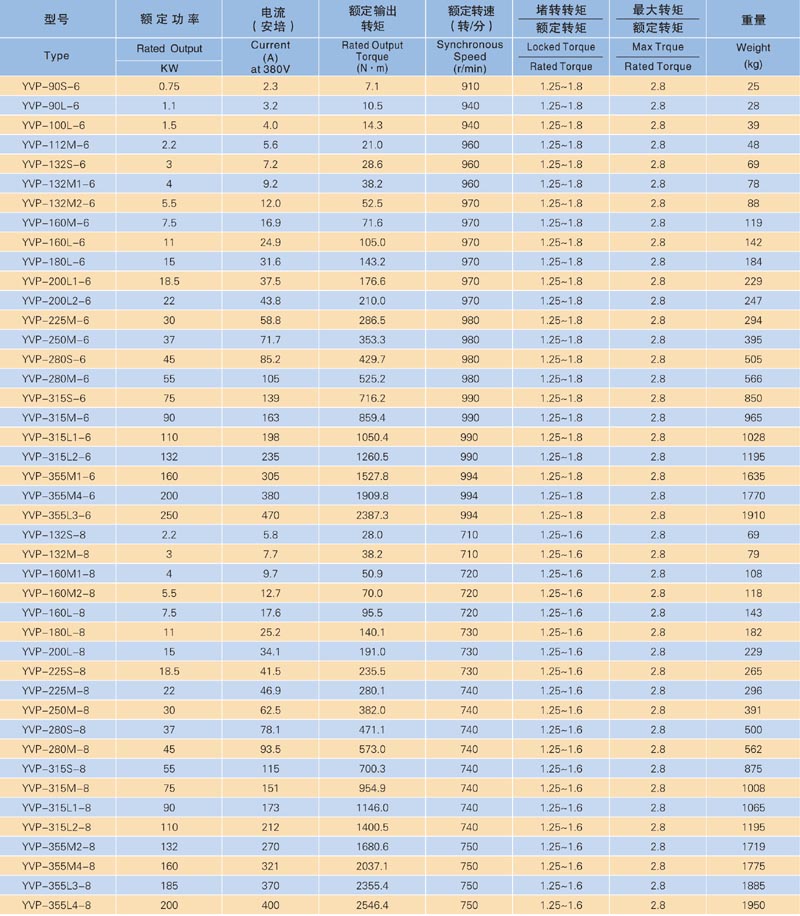 Note:
1.locked torque multiple be 3Hz time numerica.
2.Max trque multiple be 50Hz time numerica
THE DIMENSIONS OF MOUNTING AND CONTOUR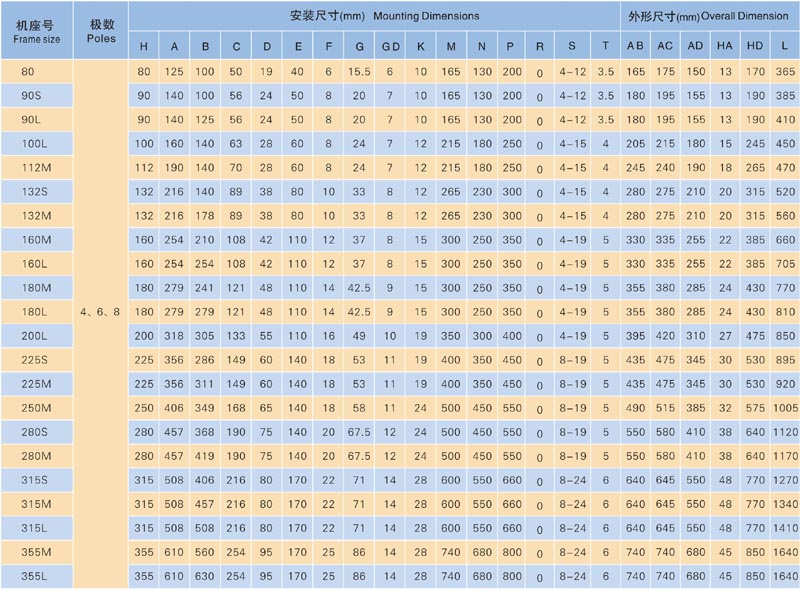 Note:
1.The figure is of B35 type.There have frame feet and flange,H80-90 has no rings.
2.B3 type motors have frame feet but no flange,the dimension without M、N、P、R、S、T.
3.B5 type motors have flange but no frame feet,the dimensions without A、B、C、AB、HA.
4.There are eight equi destributed holes for flange mounting of the H225-H355 motor.
5.R is the distance from the flange to the drive shaft end