Y series motors are the totally encolsed,fanventilated,three-phase,squirrel cage-ioduction motors for general purpose.Motors offer such featuresas higher efficiency,saving energy,higher locked-rotor torque,lower noise and vibration and higherreliability,Mounting dimensions conform to IEC Standard The relationship between rated output and frame size conforms to DIN Standard.The protection degree of enclosure is Ip44.
These motors are nit suitable for certain location where explosive,ignitible and chamical corrosive mixture gas.
Rated output:0.55-315KW
Rated voltage:380V
Rated frequency:50Hz
Frame Size:80-355
We can design and manufacture electric motors with various voltage,frequency,protection degree,and mounting type to our customers requirements,such as 22V、440V、600V、and 60Hz,IP44、IP55ect,We also provide perfect technical service to our cus tomers.
SPECIFICATION TABLE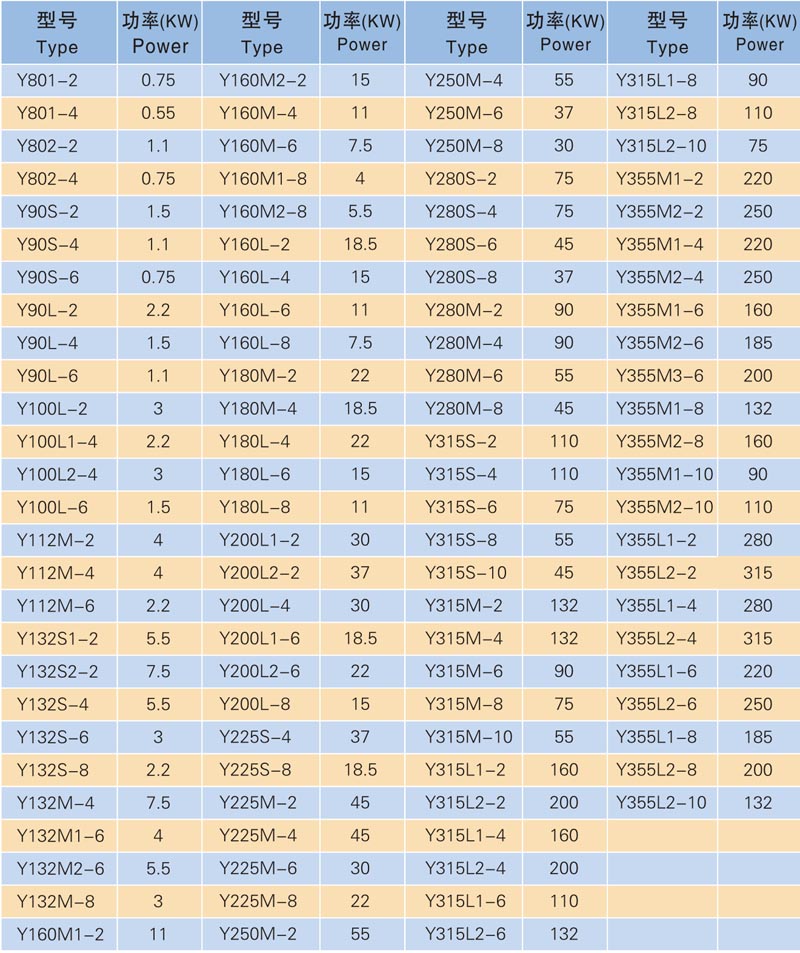 Y SERIES MOTORS TECHNICAL SPECIFICATIONS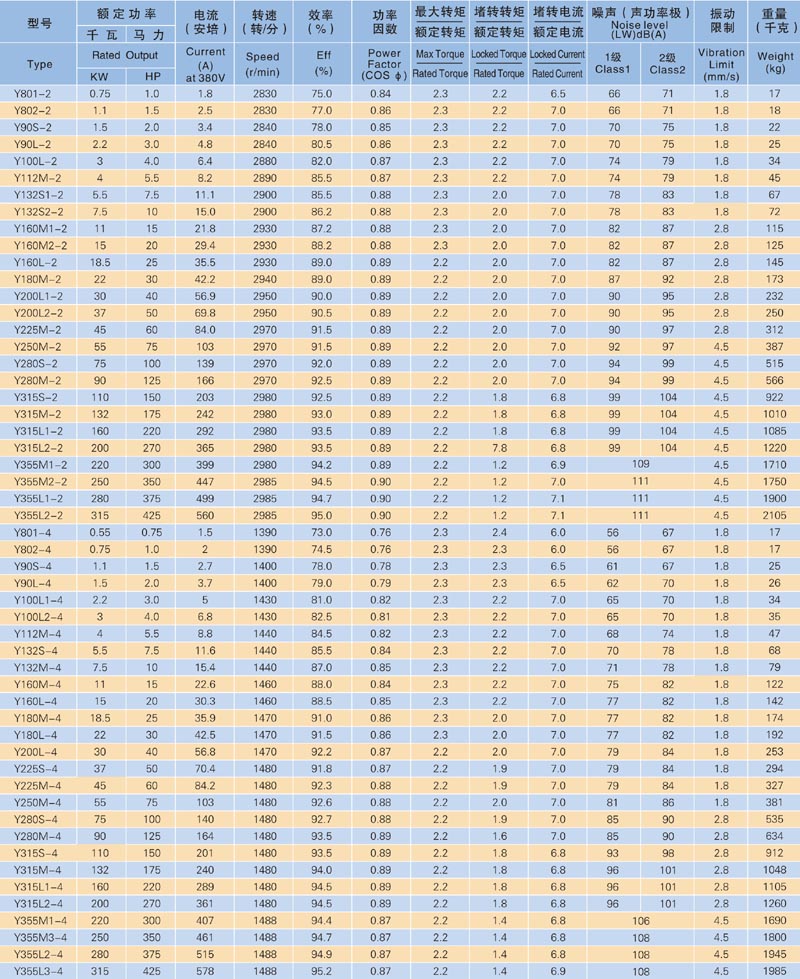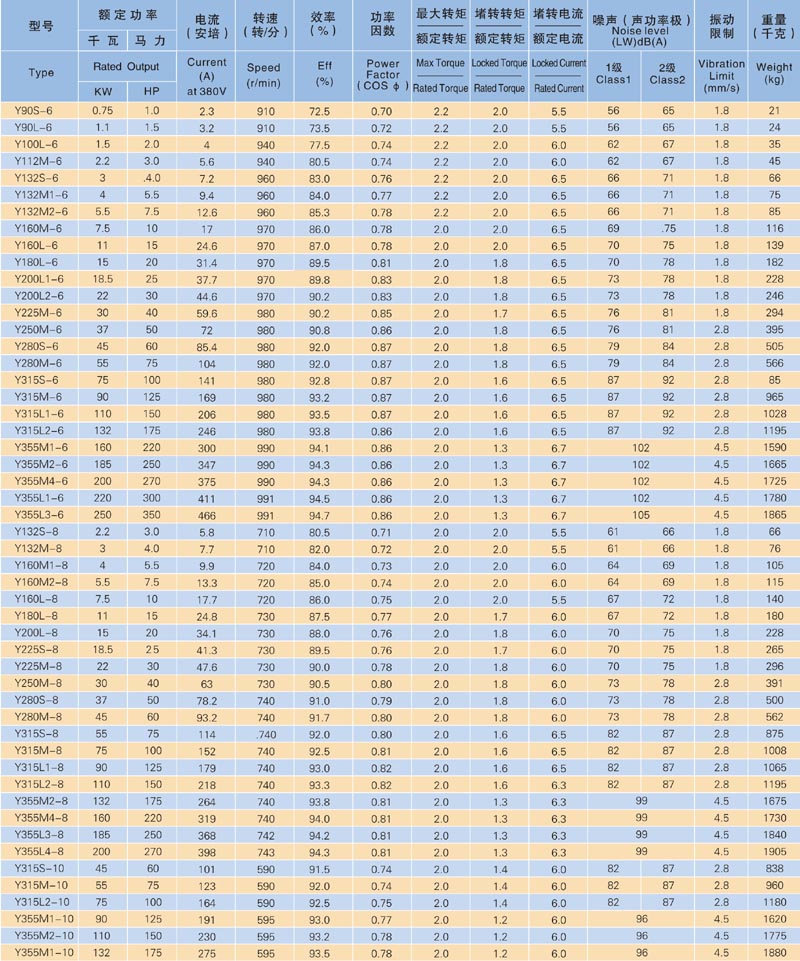 MOUNTIING TYPE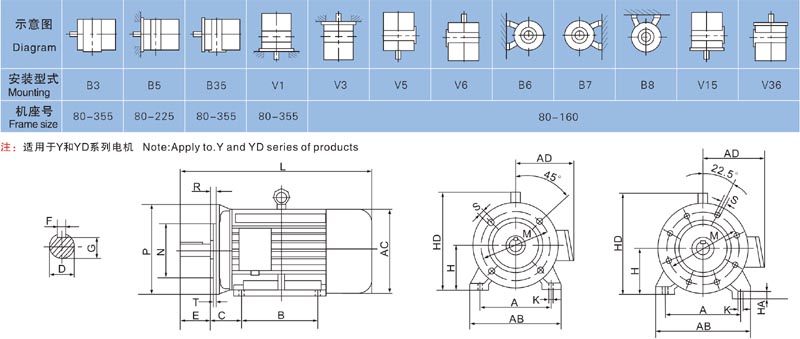 THE DIMENSIONS OF MOUNTING AND CONTOUR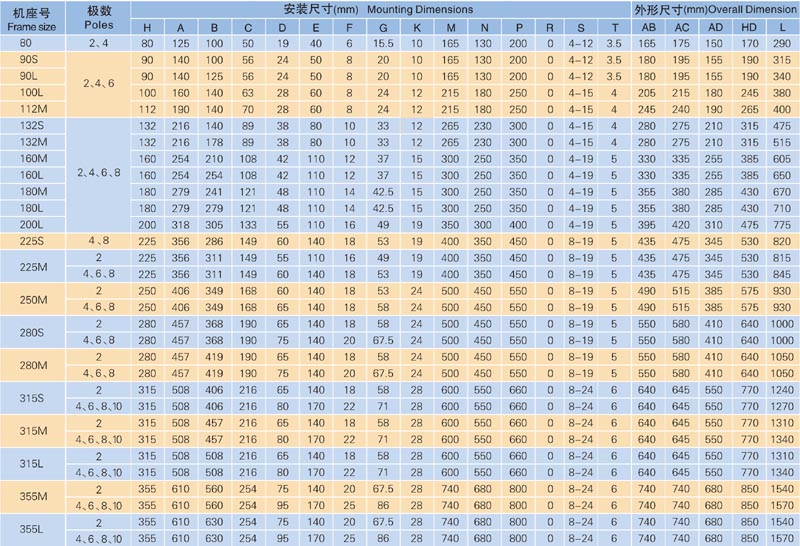 Note:
1.The figure is of B35 type.There have frame feet and flange,H80-90 has no rings.
2.B3 type motors have frame feet but no flange,the dimension without M、N、P、R、S、T.
3.B5 type motors have flange but no frame feet,the dimensions without A、B、C、AB.
4.There are eight equi destributed holes for flange mounting of the H225-H355 motor.
5.R is the distance from the flange to the drive shaft end.