The series electrical engine are mainly the derived series of FX electrical engine, the structure uses net flow style wind cold,has strong capacity of guarding against fiber stopping off, apply to work in the environment of dust,short fiber, high temperature and humidity,power supply fix complete set with frequency converter, regulate speed averagely.
We can equip the sensor of all kinds of resolving power (photo-electricity coding appliance, revolving transformer and speed testing generator) electromagnetism brake (brake of electrifying or turning off power).
The series electric engine are continual working system S1,the rated voltage is 380V, the rated power is 50HZ,the guarding grade is IP44 ( can manufacture according to IP54 of clients' demand),
the insulation grade is grade F,the cold style is completely sealing axle wind flow machine (IC416). The overloading capacity of electric machine is strong,has good function of low speed.
Chief Technical Data(380v,50Hz)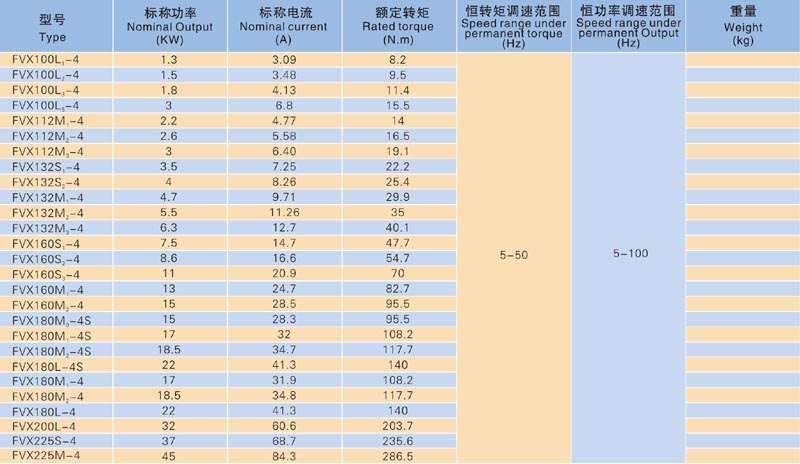 Chief Technical Data(380v,50Hz)

The dimensions of mounting and contour
FVXseries B35 type :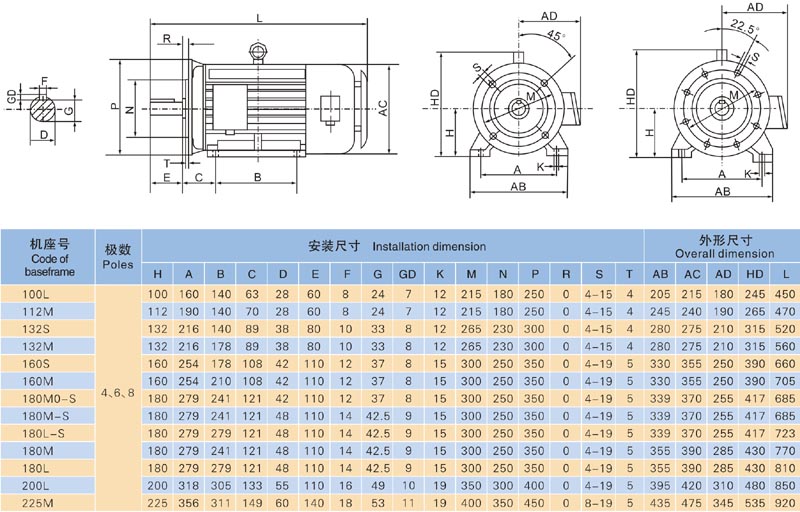 Note:
1.The figure is of B35 type.There have frame feet and flange,H80-90 has no rings.
2.B3 type motors have frame feet but no flange,the dimension without M,N,P,R,S,T.
3.B5 type motors have flange but no frame feet,the dimensions without A,B,C,AB.
4.There are eight equi destributed holes for flange mounting of the H225-H355 motor.
5.R is the distance from the flange to the drive shaft end.